BECKY'S BEEZZZS IN THE COMMUNITY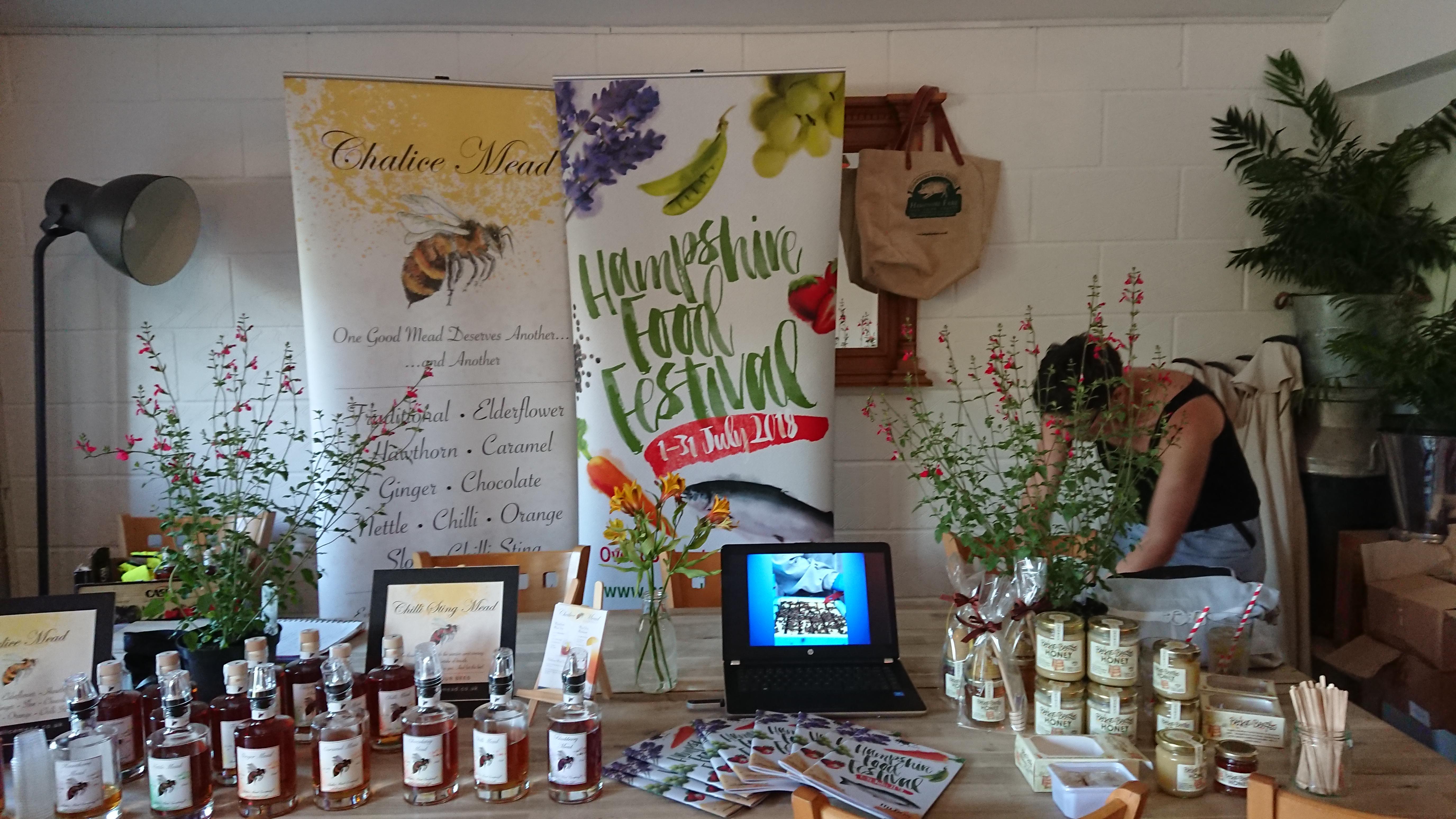 As a team we are passionate about bees and love to share this with our local community. In this endeavour we work with Hampshire Fare, stock our honey in local shops as well as run courses and experience days.
Many of our local customers will knock on the office (which is also Becky's home!) to collect a jar of honey and we end up talking far too long.
Food Festivals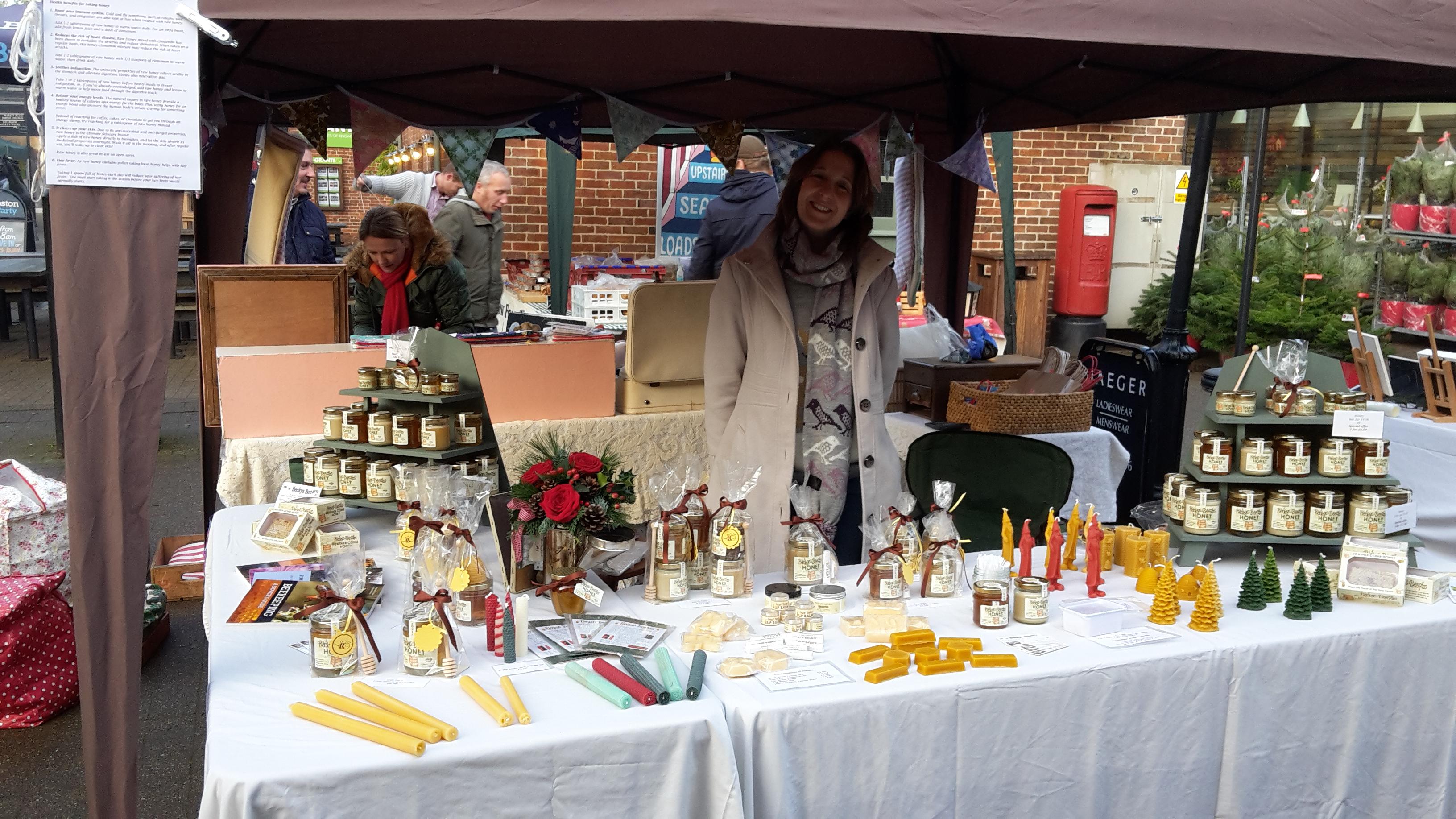 We'd love to be able to do more festivals and fares but unfortunately we don't have enough manpower or time to partake in the many great opportunities that are offered to us by our local festival organisers. However, every year since the first year we went, we have managed to carve out the time to attend the annual Romsey Food Festival, it is so lovely to be able to meet and chat with our wonderful customers whether they are new customers or repeat.
If the weather is ideal we bring an observation hive to allow customers to 'spot the queen' which really engages people of all ages to come have a closer look at the beautiful bees that produce the honey they buy.
Education and Outreach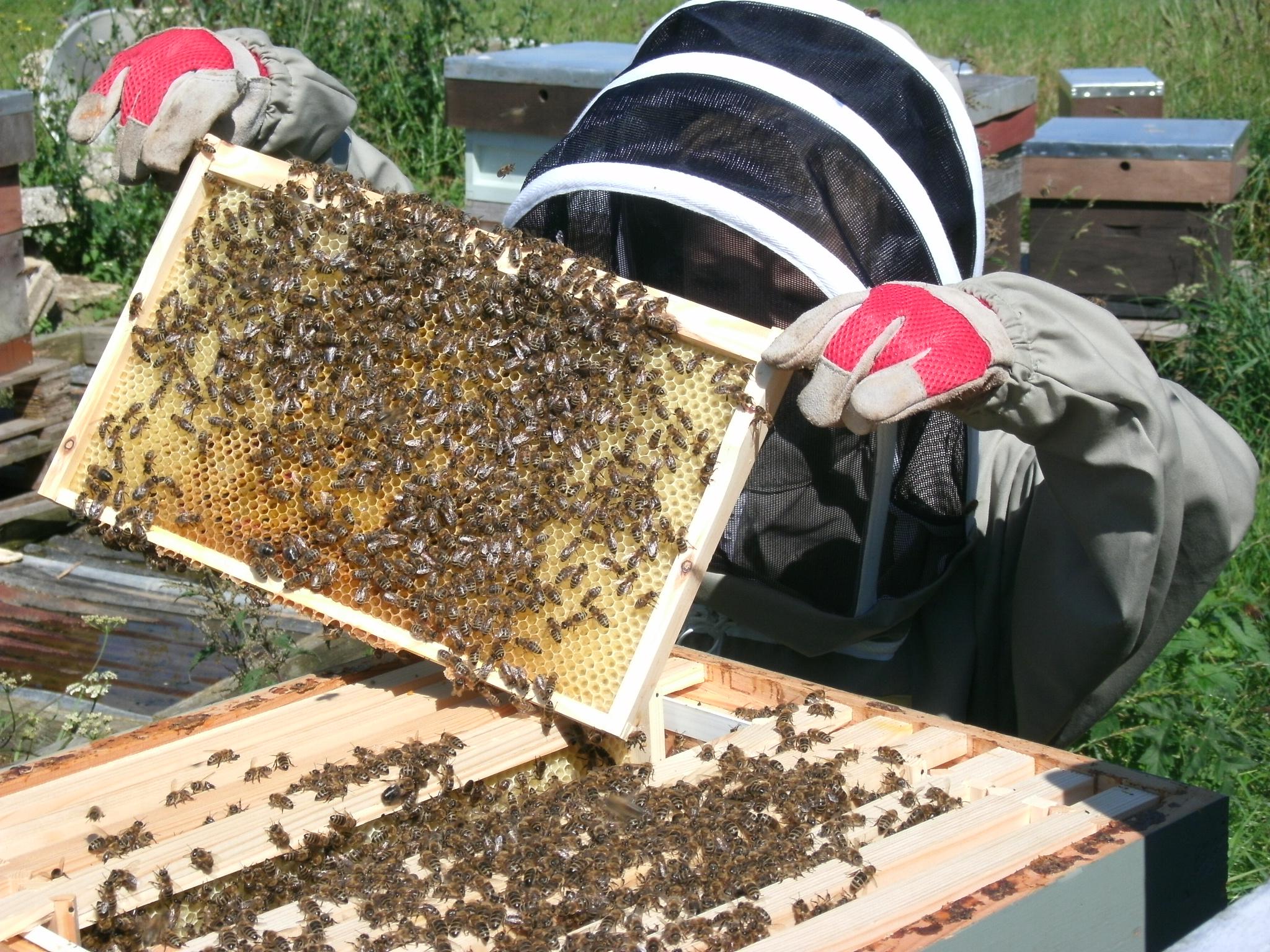 Over the years our involvement in the education side of things have evolved quite a bit. We started with group experience days, to one to ones, to a rather in depth beginner course and now to a more practical heavy based course focusing on getting new beekeepers more comfortable with the handling of bees and different sized equipment.
It is a continuous pleasure to witness a budding beekeeper's first experience handling bees, two parts excitement to one part dread! Our courses are held in the spring and summer, our busiest time of the beekeeping season so we're often rushed off our feet at the time, however we do it because we love it!
In addition we do talks at local schools, usually primary or nursery as well as visiting local brownie troupes. We always get the best questions from the young potential future beekeepers, they often ask questions that we never would have thought of!
Local Work Contracts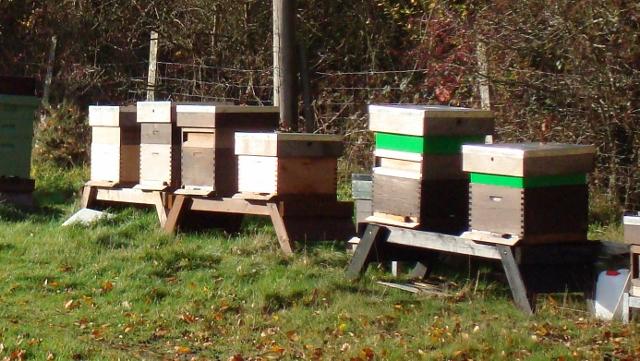 Wherever possible we spend what money we earn to expand our business. We are so lucky to be able to work with local tradesman to help with some non-beekeeping related work.
Malcolm (a beekeeper himself) helps us build our wonderful hive stands that you will surely see in many of our photos. In late 2018 we also moved to a new unit which was renovated by local builders.
Much of the artwork on our website, magazines and the labels of our honey are designed by local graphic designer Martin Clay.
Andover District Beekeeper's Association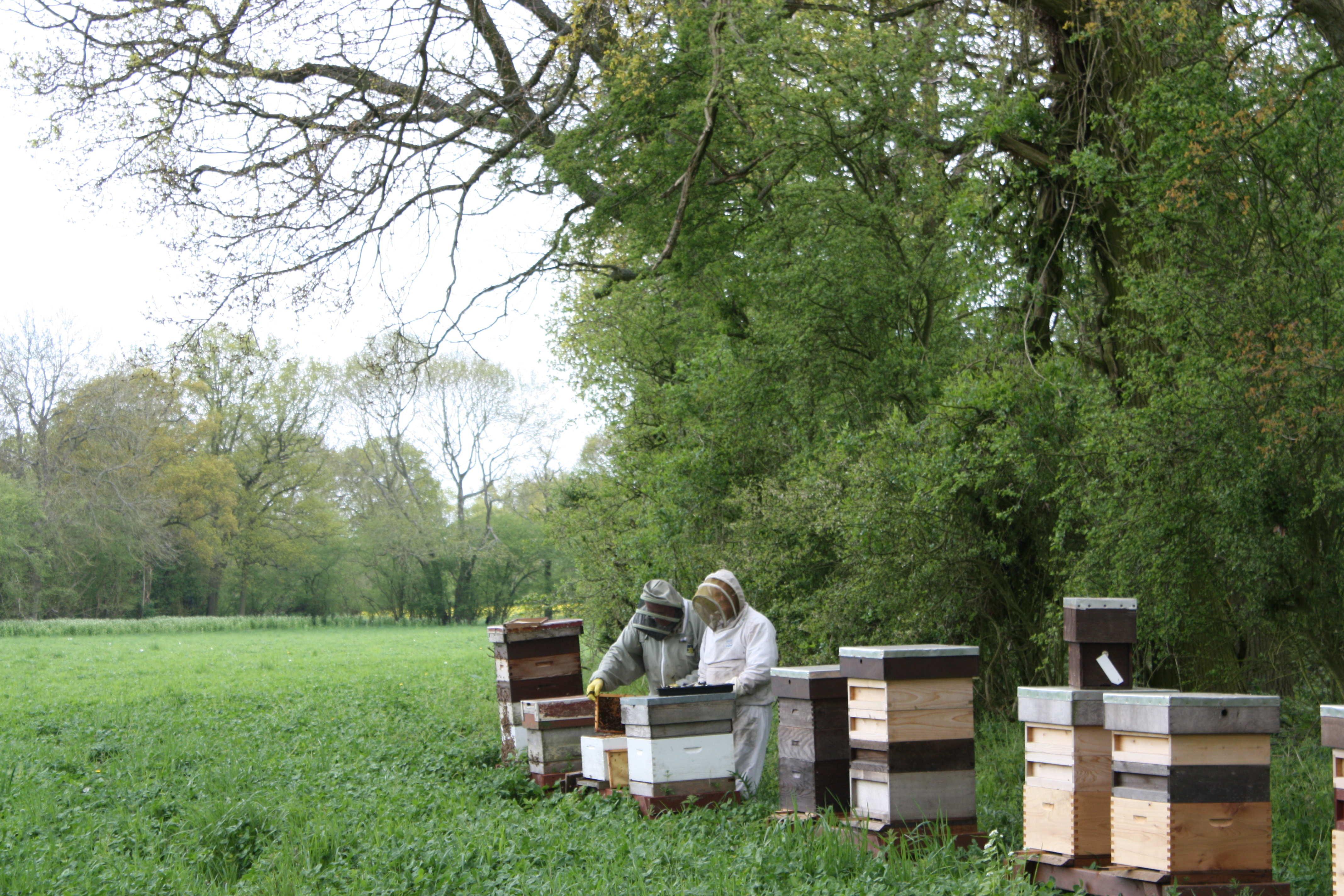 We love attending our local beekeeping association's meetings. It is always nice to be able to get together with experienced beekeepers and beginners alike. Most associations have a rich history and it is wonderful to be able to be a part of a group of other amazing beekeepers and we always recommend that new beekeepers join their local association.
As an association we are able to support each other greatly in our beekeeping practices, we are often asked for advice and receive plenty of advice in return. Beekeeping is rarely one size fits all, so as a collective we can often come up with various solutions to one problem, we're almost a 'hive mind' so to speak!
Becky also helps with the beginner beekeeping course by teaching one of the many modules available at Andover Beekeeper's Association teaching apiary.
Bee Farmer's Association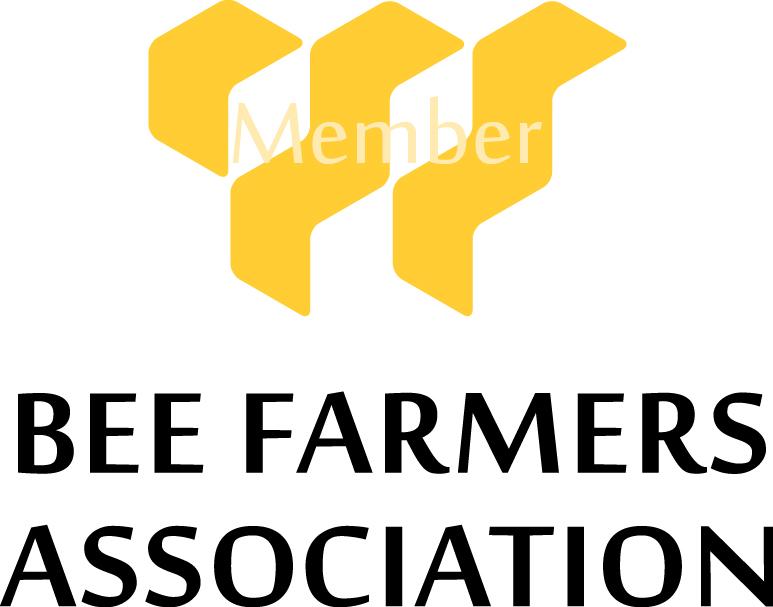 Looking at a more national scale, we are also part of BFA which is great to be a part of when you've outgrown your hobbyist boots. Becky is heavily involved with the BFA as she is a member of the board of directors. They manage many great courses to ensure our professional development and that we keep on top of the latest news in the honeybee industry.