Corporate Social Responsibility Solutions
CORPORATE SOCIAL RESPONSIBILITY SOLUTIONS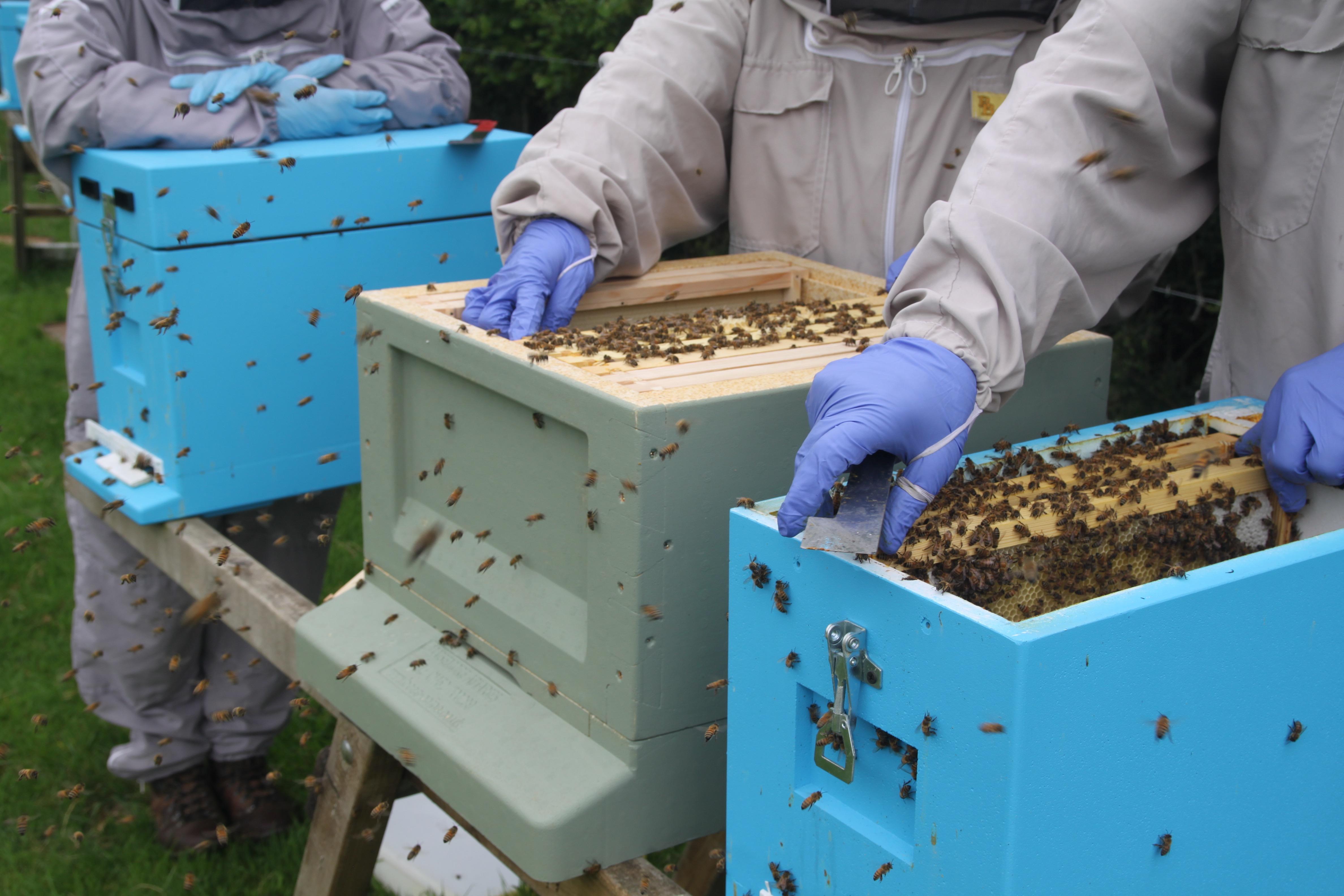 In recent years corporations, institutions and individuals are realising their environmental impact on our planet. As your local bee farmers we are aiming to promote biodiversity within our local community to help heal our little corner of the world.
News coverage may have made you quite aware of the decline in bee populations throughout the world in 2014, and our work as bee farmers help to build the numbers back up. We hope to work in partnership with many businesses this year and build up a rapport with environmentally conscious companies looking to make a difference.
We decided to start up our sponsorship and biodiversity initiative after we worked with the wonderful Bidvest Foodservice in 2017, who generously sponsored 30 hives for two years as part of their 'Plate2Planet' programme. We found this to be a rewarding experience for both parties and a unique solution to Corporate Social Responsibility.
This year we will have been operating as a business for 11 years and every day we are looking into the future especially regarding how we can build a better one environmentally and financially. By 2025 we want to grow our business with a focus on local collaborations, shifting our focus from equipment sales to local queen and nuc production sales in addition to continuing with the Rowse Honey Apprenticeship scheme.
Our 2025 Pledge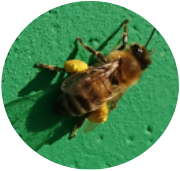 A decrease of 50% of our
foreign queen imports.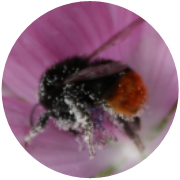 Increase Queen Rearing Production by 50%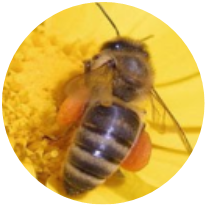 Increase Nuc sales by 30%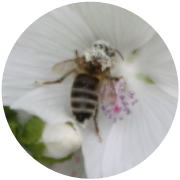 Increase our honey production by 50%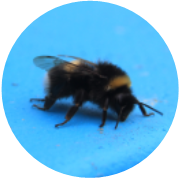 Outreach talks once a month.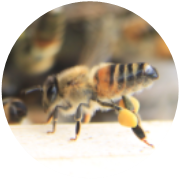 Add 1 new permanent member of staff
HONEY BEES & THEIR DECLINE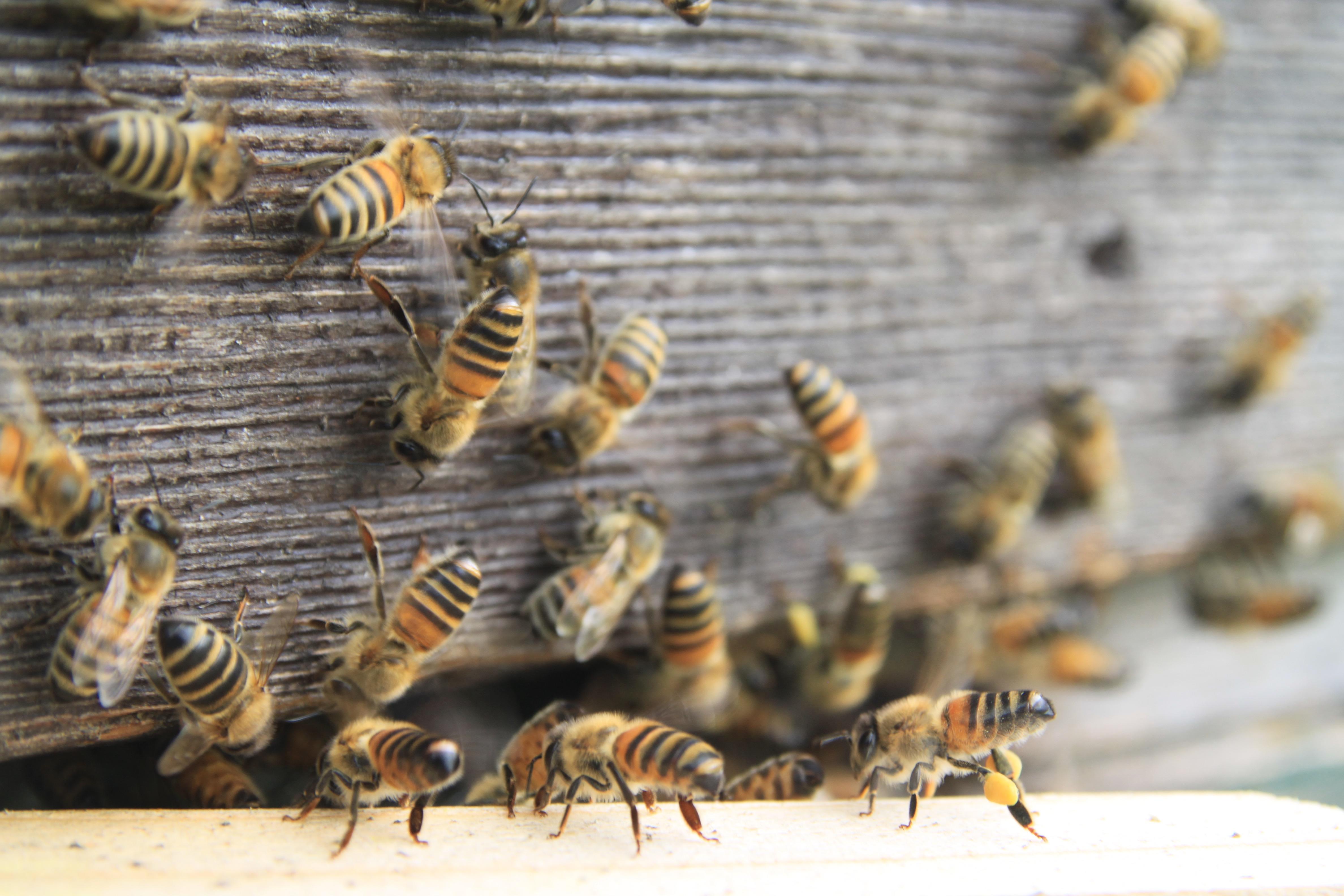 Here we come to the main reason of why we do what we do, we hope to give you some more information about honeybees and why they are so important to our environment and why their population has declined in recent years.
We are so proud to be able to work with the honeybee (Apis mellifera), an amazing, intelligently designed insect that gathers nectar and pollen to produce a wonderful crop of honey for us every year. But honeybees don't just produce a delicious product, they do so much more for the environment by pollinating flowers, trees and crops.
According to Beeodiversity 'For 30% of our food, we directly depend on pollinators. E.g.: tree fruit production (pears, apples, cherries, plums, etc.), soft fruit (strawberries, redcurrants, raspberries etc.), market gardening (gherkins, cucumbers, melons…), seed production (carrots, salads, chicory, etc.), oil production (rape, sunflower, flaxseed, etc.).'
Their effectiveness as pollinators are so well renowned that the honeybee is even used in commercial pollination services for monocrops, the most well known is probably the almond trees in California featured in Markus Imhoof's documentary 'More than Honey'. The scale of farming is so vast that colonies of honeybees need to be moved there in great numbers to ensure the pollination of the almond flowers. We ourselves have undertaken some pollination services for the strawberry and raspberry industry in England.
DECLINING POPULATIONS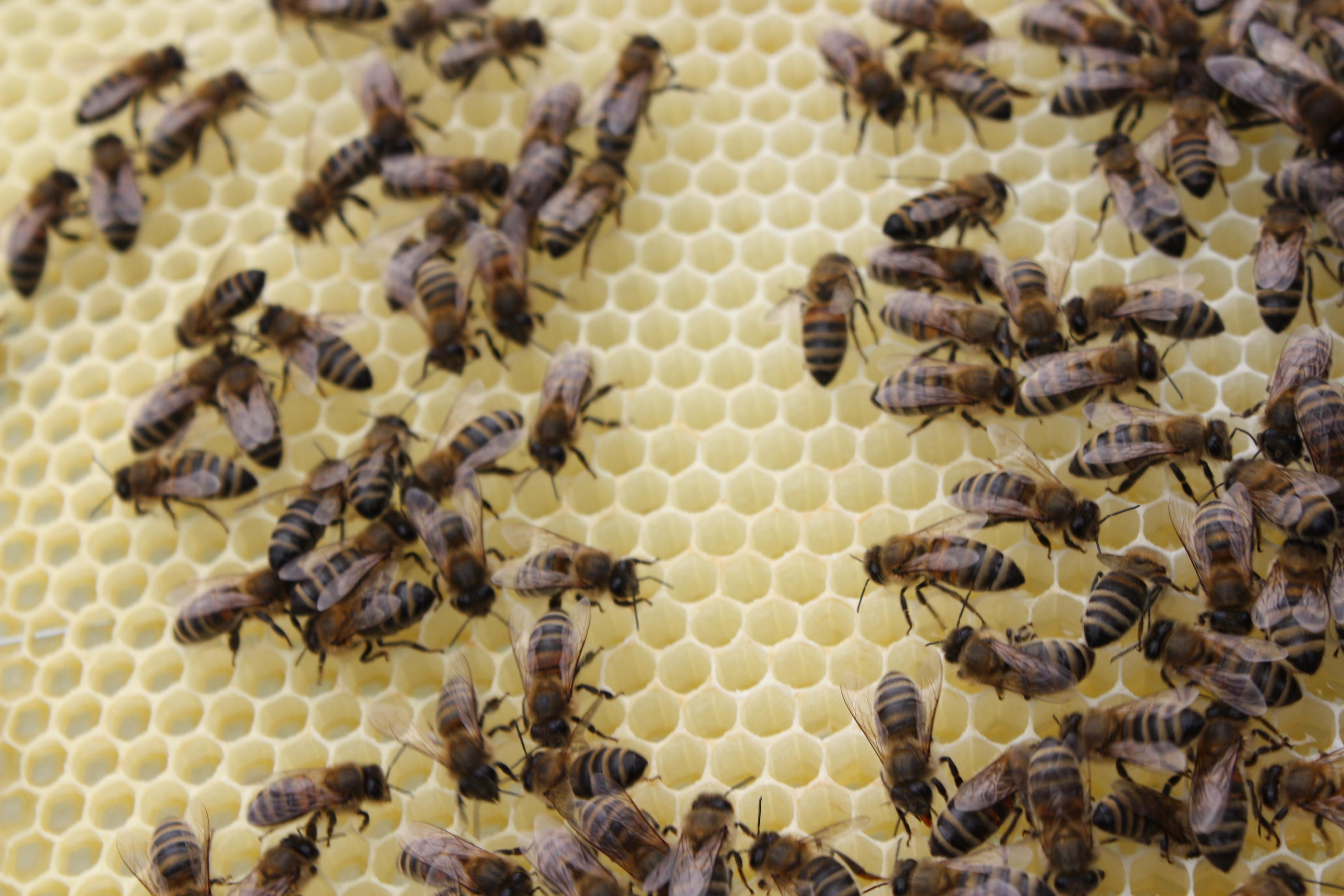 As bee farmers we are well aware of the many obstacles that face honeybees and over the years we've had to tackle diseases, pests as well as the intervention of government policies. It is believed that a culmination of circumstances has contributed to the decline of bee populations, which led to the global observation of the loss of bees in 2014. The effect of poor weather, lack of biodiversity, increase of Varroa Destructor (a parasitic mite) has made it increasingly difficult to manage many successful colonies, so we are doing our part to promote and make changes where we can, part of this is ensuring proper disease and pest prevention and trying to ensure biodiversity in our local area. Most recently, the main pest to honeybees is invasive non-native Asian Hornet which was thought to have come to the U.K. possibly through French imports.
ENSURING BIODIVERSITY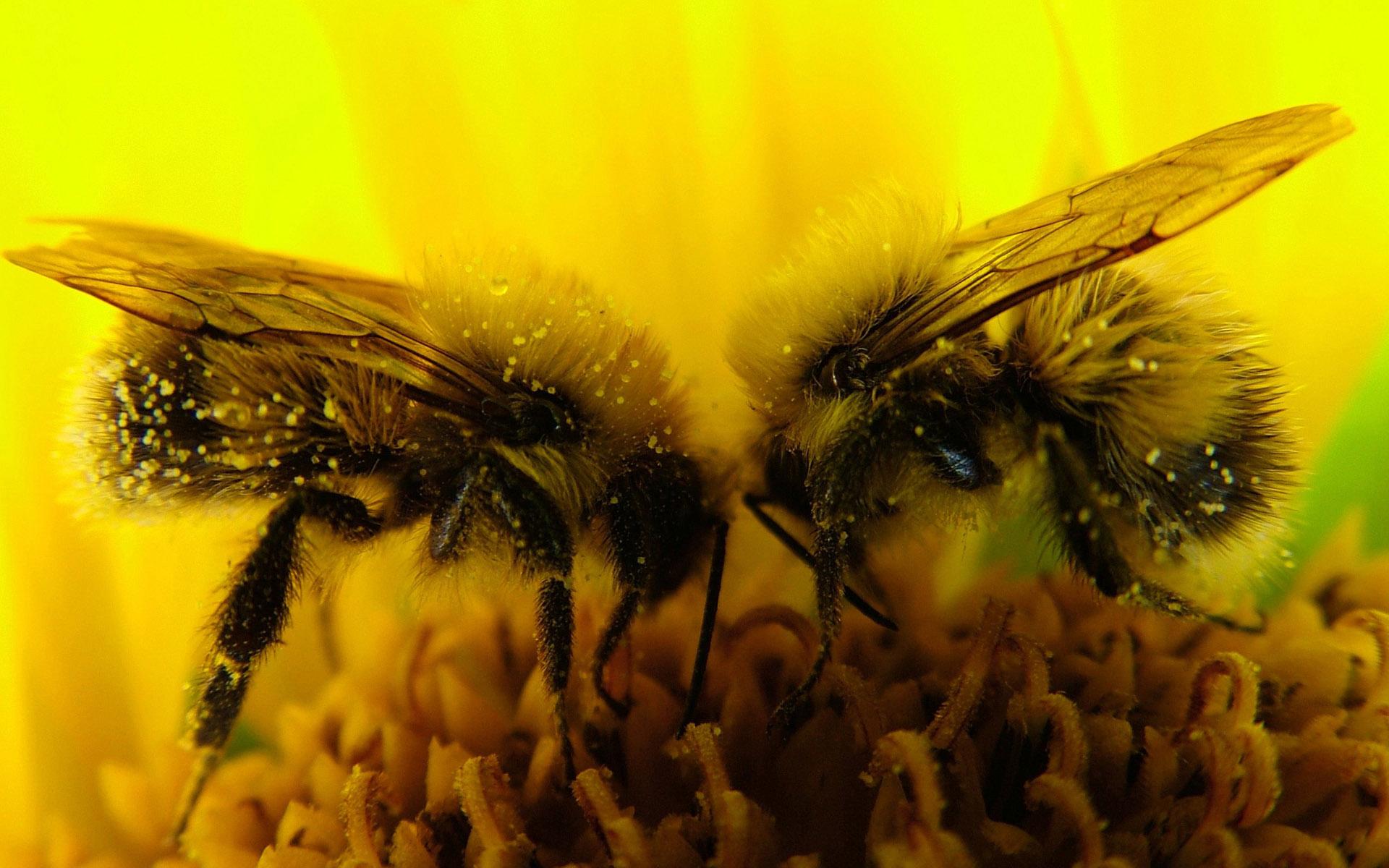 According to the Natural History Museum, there estimates to be over 70,000 unique plants, animals, fungi, insects and single celled organisms in the U.K. This is an amazing amount of diversity. Unfortunately these are the species at risk due to our urbanisation.
Biodiversity is a concept that is defined as the natural diversity of living organisms in the environment. It includes a range of ecosystems, species and genes. One of the suspected main factors in the contribution to the decline of honeybees is the lack of biodiversity due to large acres of mono-crops and the building of towns, cities and everything that comes with an expanding population of humans. By ensuring biodiversity and promoting the benefits we can assist our honeybees by providing an abundance of different nectar and pollen.
Our bees don't just make beautiful honey for us every year, they're doing us a huge service by pollinating our crops and ensuring biodiversity for many plants.
SPONSORSHIP INITIATIVE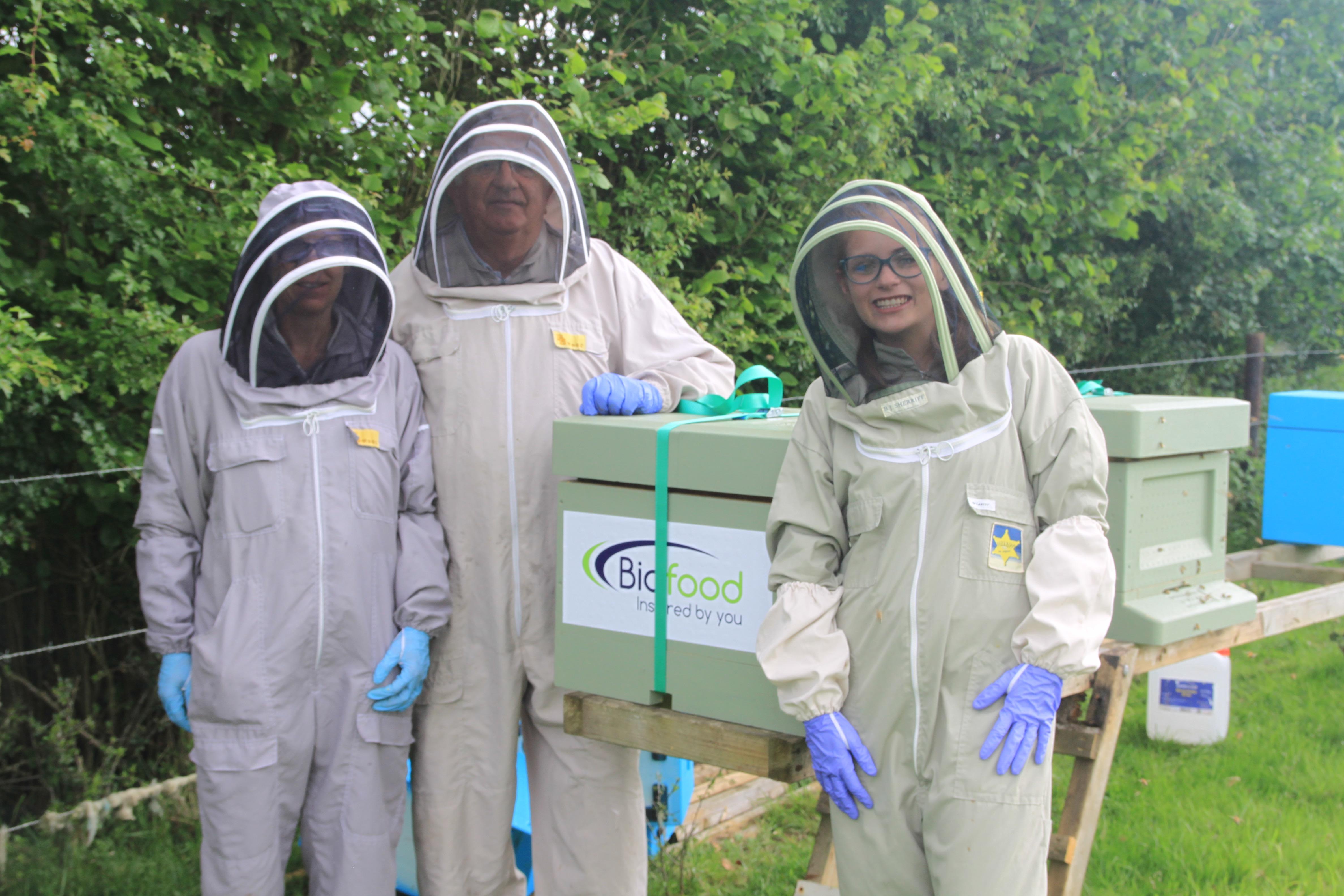 Bees are desperately needed in our urbanised environment and every colony does their part, which is why we endeavour to increase our colony numbers by 50% before 2025.
With more and more companies getting involved through their Corporate Social Responsibility policies, we have found that this is an incredible mutually beneficial arrangement for all parties involved.
It is a distinctively unique opportunity for companies to get more involved in what we do as Bee Farmers, and hopefully will eventually help us raise enough money for us to sustain ourselves in the future when we reach our colony target.
We are here to make a difference to our environment and long lasting partnerships with our sponsors, we would love for you to be as invested in the bees as we are! If you are interested in getting involved you can contact us here, and we'll send you a more comprehendive booklet, we're looking forward to hearing from you.