ABOUT BECKY'S BEEZZZS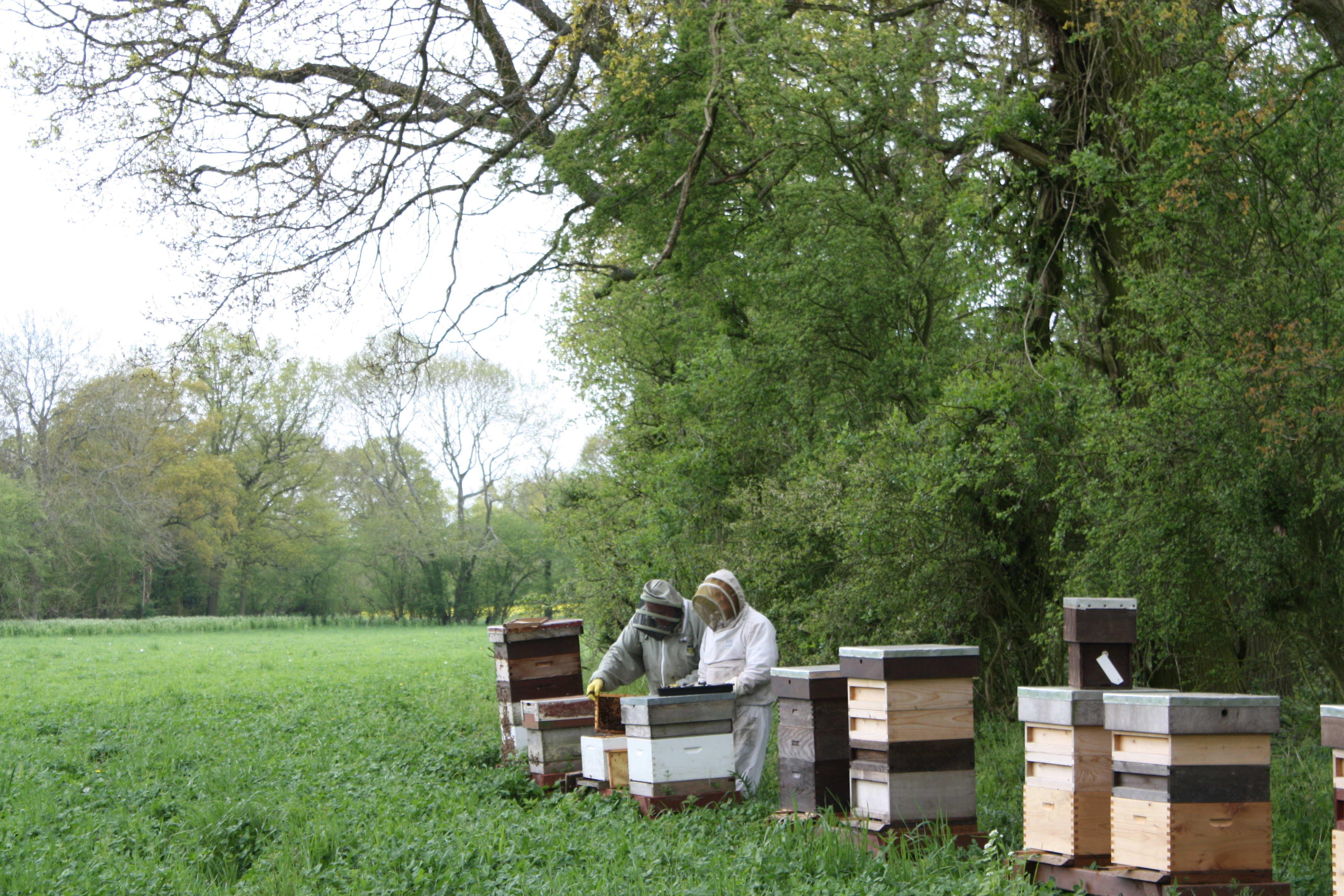 We are honeybee farmers based in Andover, Hampshire and Headley, Berkshire. We have over 200 honey production colonies sited in apiaries across the two counties. We not only sell our delicious local honey, we also sell live bees, mated queens and the associated beekeeping equipment and supplies which you can find on our sister site.
Becky's Beezzzs was born out of a passion that we share for bees, even now with over 600 colonies to look after, many of which are for nuc production, we still find ourselves fascinated by the honeybees ability to adapt and grow in our ever changing climate and environment. Our business has slowly grown organically with the addition of seasonal workers and an apprentice under the Rowse Honey Apprenticeship Scheme.
As a small team we hope to share the incredible passion that we have for our honeybees by bringing a personal, handmade touch to our honey. From hive to jar each frame of honey is extracted with care, labelled and stored to ensure that each jar of honey you buy is unblended and different from the next jar you buy from us.
Every member of the team loves and cares for our bees like they are their own, and we love to share this in our outreach talks to local schools in addition to conducting a small amount of practical experience days throughout the season.

MEET THE TEAM
Here at Becky's Beezzzs we're extremely lucky to have cultivated a uniquely diverse team from different backgrounds and walks of life. We believe our differences allow us to learn a lot from each other, not just out in the field but personally too (we do get stuck in the truck for long periods of time with each other). And despite our differences we all have one thing in common:
Our love for honeybees!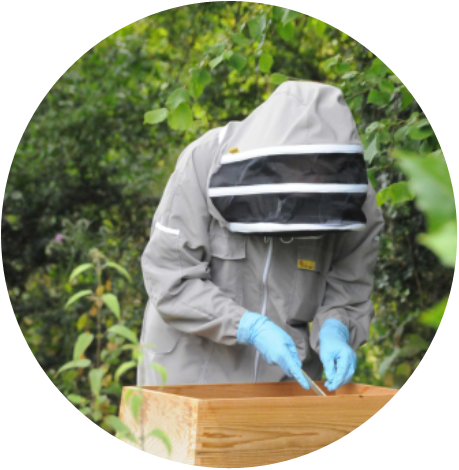 BECKY
Director & Office Manager
Becky has always been an outdoorsy person but was stuck in an office working in logistics. She left the corporate world after becoming pregnant with her second son Jake.
She decided take up beekeeping as a hobby after becoming fixated on ironically the actual logistics of honey production. The business grew naturally from there.
Becky is heavily involved with the Beefarmer's association and is passionate about outreach.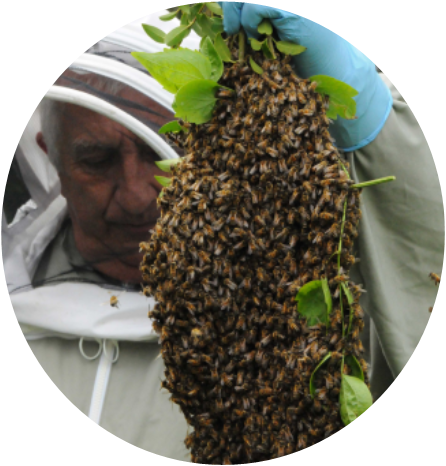 ROB
Director & Head Beekeeper
Rob first had bees when he was 20 (50 years ago!), he had to give them up when he moved into the city, but he quickly picked up a hive tool again later in life.
Rob was running 30 hives when he met Becky and they decided to build a business together.
With two other businesses, Rob brings a wealth of business knowledge as well as years of bee experience to pass on to his co-workers.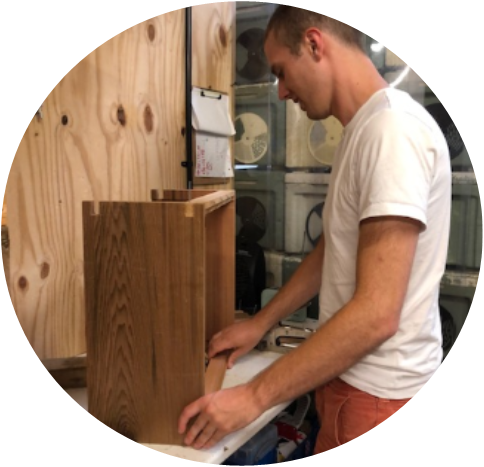 GEORGE
Apprentice Beekeeper
George is our apprentince starting his first year with us in 2020. He loves nature and the outdoors which is why he was drawn to beekeeping as a career. He started off as a hobbyist with two colonies of his own.
George is currently learning how to take care of the colonies here at Becky's Beezzzs and is learning at the speed of light. It is our hope that George will one day head the honey production colonies.
There is so much for George discover about bees and so far he has been finding it fascinating working with them!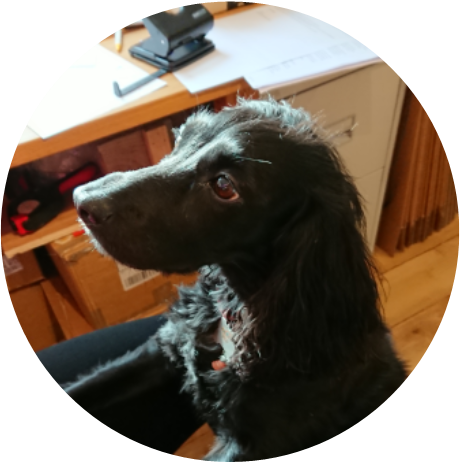 ROXY
Office Mascot
Roxy always manages to bring a smile to everyone's face, she is the most invaluable member of the team!